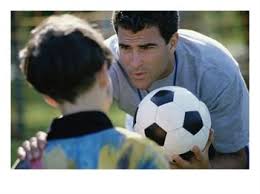 Playing a game like soccer, can sometimes be difficult, since you are not at your best at all times. When you have to deal with "constructive criticism" or just plain "criticism", by your teammates, your coach or your parents, this can be a hard pill to swallow. Here are 4 tips to dealing with criticism like a pro;
Be open minded – Shutting yourself off from criticism, can be detrimental to your success. It can be hard to listen to what everyone has to say, but it is important to listen. You might be surprised at the ideas that are brought up and you may actually be able to implement a few to better your game.Stay calm – Pressure from your your team or coach can really affect your mood, but it is important to not let that pressure affect the way to play your game. Instead, stay calm and listen. Losing your temper will not help you or your team.
Self Belief – By rising above criticism, you will believe in yourself and the part you play in your team. Things will not go your way at times, but it is important to remember that hard times don't last.
Detach yourself – When you're not playing or training, use your time to do other things. Spending time with friends and family not connected to the game, is an excellent way to take your mind off the game. This will also help you refocus when the time arises.