Article written by : Dent Sport : Sports News and Articles
Paul Pogba is heade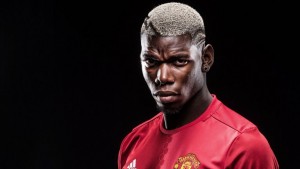 d to Manchester United. The caps a crazy spending spree this summer across English soccer. It is believed to be the most expensive move in soccer history.
The move of Pogba from Italian champion Juventus to Manchester United is reported for five years and breaks the record for the most expensive transfer ever.
The announcement was made on Monday, with the move finalized once he completes a medical at Old Trafford.
Rumors have been circulating about the amount of money involved. United and Juventus didn't publicly discuss the transfer fee, but a figure in excess of $140 million has been widely reported in England and Italy.
The announcement puts to rest a long running story over his future. It was not a question of if, but of which of Europe's largest clubs he would join. Real Madrid was also in the running, but Manchester United was reported to be leading the race for the transfer.
"He is a fantastic player," United manager Jose Mourinho said on Sunday after his side's 2-1 victory over Leicester City in English soccer's annual curtain-raiser, the Community Shield. "If everything goes well he's a very important player but we have a great squad."
Television rights deals have risen all over European soccer and the effects are rippling through the transfer market. Total spending on transfers across European soccer is up 11% this year, even though the total number of players moving is down. Looks like transfers are getting a lot more expensive.