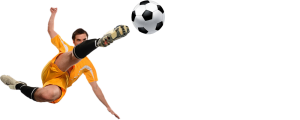 Wanting to step your game up in soccer does involve buying better equipment, but that's not always affordable. There's a lot of temptation to buy the best of the best when it comes to men's soccer cleats or equipment. Competition is high, so how does the amateur find good equipment without breaking the bank? Here are some tips.
Trust Brands
Specifically, trust brands that have established presence in soccer. Nike, Diadora and adidas are all established figures in the industry and offer good models for players of all ages and skill levels. The adidas Copa Mundial is one of the most versatile boots in the game, worn by players the world over. Its soft leather offers a conforming fit and good power and ball control. For someone looking to elevate their game, it's a boot you can't go wrong with. Are their better boots? Sure! It all depends on position, and your preferences as a player.
adidas soccer shoes are some of the best in the game, but Nike and Diadora have competitive offerings as well. The advantage to improving your game is room for growth. You don't need to settle on any one brand right now. Find a boot that fits well, and that feels good.
Buy Clearance
In the world of soccer, there are a lot of vendors selling a ton of equipment. This means the fan and player has excellent choice, but there will also be plenty of clearance items to choose from. Typically, clearance means "last year's styles", so you won't be buying a subpar product. You might even find some excellent deals on top sellers.
Bio: Argentina Soccer Jersey Shop runs an online soccer jersey & accessories store. Whether you need soccer cleats or equipment, Soccer Garage offers an excellent deal.