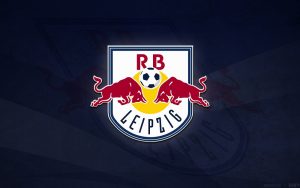 German football club RB Leipzig is likely to finish second this year in Germany's Bundesliga. The second place finish qualifies the team to play in next year's UEFA Champions League. Now, there are some doubts if they will be allowed to play by the governing body as drinks giant Red Bull owns the team.
The complication is that Austrian football club, Red Bull Salzburg is also owned by Red Bull and is likely to win its 8th championship in 11 years. With the win, RB Salzburg will also qualify for next year's champions league. The corporate connection between the two teams is the issue.
Article 5 of UEFA's regulations for the Champions League — called the "Integrity of the Competition" — states that in such circumstances, the team finishing higher in its domestic league would take precedence. Salzburg, the Austrian champion, would be in and RB Leipzig, the runner-up in Germany, would not be allowed to compete.
UEFA refused to comment on the issue until June of this year when both teams will submit paperwork with details of ownership and management. The paperwork will include competition entry forms and other documents from the national football associations from the country.
Executives from RB Leipzig are confident that they will be allowed to play next year. Oliver Mintzlaff, the teams' CEO, said that they have done their homework and had the set the team up by the rules. He went on to add:
"As far as the cooperation between the two clubs is concerned, we have placed this at a completely arm's-length level."
For their sake, let us hope it is true.