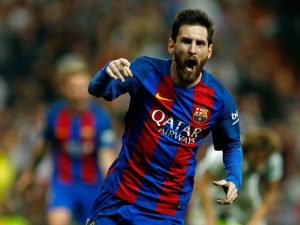 One of, if not the best ways to honor a player is to permanently retire that player's jersey number at their club. When you retire that number, you honor his contribution to the club, and to the game. When a club retires a number, you will never see that number of the field again, unless there is a request from the player himself. Here are some of the top players in the world who should have the honor of taking their number with them into retirement:
Xavi Hernandez (Barcelona)
Many fans and commentators call him the greatest midfielder ever to play the game. Xavi took part in 700+ games for Barcelona and holds the record for the number of trophies to his name. He will take the number six with him into retirement.
Lionel Messi (Barcelona)
The five-time Ballon d'Or, 8 La Liga titles, 5 Copa del Rey titles, 4 UEFA Champions League titles, and 3 FIFA Club World Cup titles winner will most likely retire in the next two years, and the club already plans on retiring the number 10 jersey with him. He is probably the greatest player the game of soccer has ever seen.
Cristiano Ronaldo (Real Madrid)
Another five-time Ballon d'Or winner, who also take his jersey number into retirement with him. Ronaldo will also retire in the same timeframe as Messi. The number seven jersey is special to him and except a single season at Real Madrid, wore it throughout his professional career.