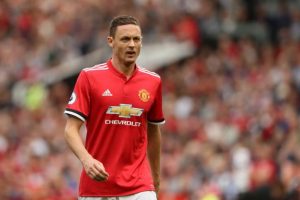 Manchester United won a comprehensive victory by beating West Ham United 4-0. Although West Ham is not a top-level side, it is this sort of game that Manchester United found difficult last season. A victory like this, the way they dominated the game, shows how strong United are this year.
The good news for United is the form of Nemanja Matic, Paul Pogba, Romelu Lukaku, and Marcus Rashford. Also, the Manchester United defense was solid, even though it was not the most aggressive attack. There was no real bad news for the team, although they could use a little more squad depth.
Jose Mourinho has put together a balanced team. The team showed patience, which it lacked last year. The patience and discipline paid off as they systematically got through West Ham's defense and scored several goals.
Several United players shone in this game. Nemanja Matic was the real star, and he could not have done anything better. There were power and control in his tackles. He also initiated attacks constantly and allowed Paul Pogba to play at his best. Pogba looked a different player with Matic in the side, showing his full set of skills, ending with the fourth goal of the match.
The season looks very promising for Manchester United. It is hard to imagine anything less than topping the table or second or third at the very least. The form of the players, along with the discipline we saw in this game makes them the side to beat.