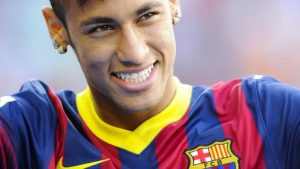 It has only been a few months since Neymar Jr's transfer to Paris St. Germaine. The world record (and controversial) transfer started off well, with Neymar instrumental in back-to-back victories for the French club. However, there are rumors of a possible departure from the club.
The first point of contention for Neymar is his relationship with some of his teammates. Much like his relationship with the club, Neymar started off well with Edinson Cavani, but rumors point to some contention over set-piece duties.
Another point of contention is with manager Unai Emery's tactics. The young Brazilian superstar believes that the current tactical plan does not play to his strengths and costing victories.
All in all the Brazilian now believes his decision to leave Barcelona was a mistake. He regrets the move and is making noises about leaving the club, sooner rather than later. There are rumors of a potential move to Real Madrid to replace Ronaldo as he is nearing retirement. Unfortunately, that plan is for 2019. It remains to be seen if Neymar can wait that long.
Neymar could return to Barcelona according to rumors, but a deal is unlikely so quickly. It is clear that Barcelona would welcome the player back with open arms:
"If Neymar came back? (I'd do) A double somersault with corkscrew! We'll see what happens in the future, but of course I do not want to talk about it." Said Ernesto Valverde.
Neymar added to the rumors when he was seen at a Barcelona practice session, visiting his friends at the club.