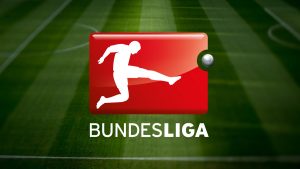 The top league in Germany, the Bundesliga was the envy of the soccer world. Here are some interesting facts:
The fan experience in the Bundesliga is like no other. The ticket prices are cheap and some clubs even provide assistance for fans for away games. In addition, you are allowed to grab a beer during a game. However, what makes the Bundesliga great is the standard of soccer.
For action on the pitch, Germany's top league is one of the best around. Thanks to a great grassroots program, the league is filled with technically proficient stars. The league has come a long way since its founding in 1963. After the Second World War, soccer in Germany consisted of several regional leagues. The need for a national champion team led to the creation of the Bundesliga. This took the five regional leagues and combined them into one. Even with such a roster of talent one team has dominated since its founding.
Bayern Munich has won the Bundesliga a massive 26 times since the first year. In comparison, the closest club in terms of championships is FC Nurnberg with 9 titles.
The league has a secondary league called the "2. Bundesliga". Even though the top level has only 18 teams, every year 2 teams are relegated to the second tier. The 16th place team also faces relegation but has a chance to save themselves in a play-off match against the 3rd placed team in the 2. Bundesliga.